Today we installed this Woodwarm Phoenix Firewren 4KW convector stove. With its low distance to combustible materials it fitted perfectly into the corner of this room. It also has the added bonus of a handle and controls that stay cool to touch even when the stove it burning hot.
This along with the other Stoves in the Woodwarm range is very easy to light and control.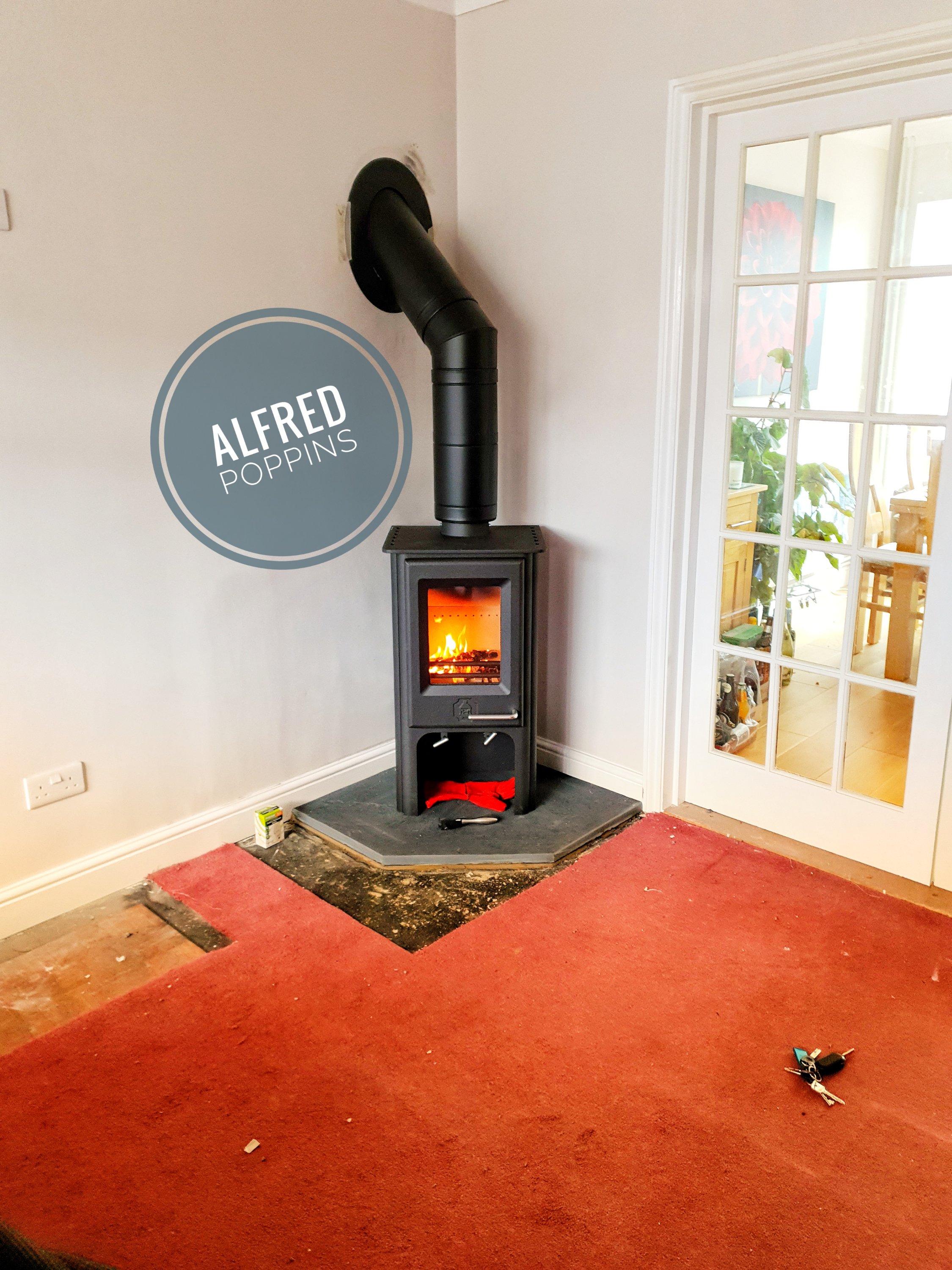 Standing the stove on a custom cut black limestone hearth we used a Dura flue twin wall insulated chimney system in powdered black terminating out of the wall and up the external wall of the house.
The customer will send another photo once they have decorated and put new flooring down then we will post another finished picture.