At Alfred Poppins We have just taken stock of the new 5kW Clock Sudbury wood stove. It combines outstanding performance with elegant design. With an impressive heat output range of 3kW to 7kW, you can add a splash of colour with a choice of finishes.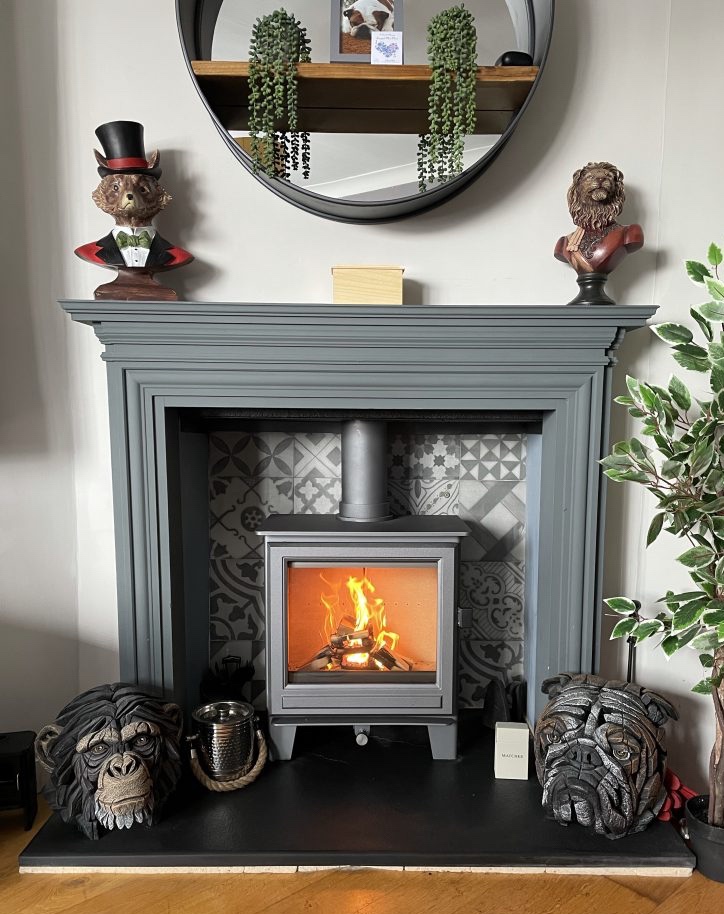 The Clock Sudbury has been designed as a wood only stove. It comes with a 7yr warranty and can be purchased in multiple colour options and with stainless or brass fittings and an optional direct air kit.
Designed and made here in Great Britain, It is SIA 2022 ready, Eco design ready and CE approved
We have been burning the Sudbury here in the showroom and Alfred Poppins Stoves for the past 6 weeks and it has been very popular with our customers.
For more info please get in touch and we will be happy to assist you in the purchase of your new log burning stove 