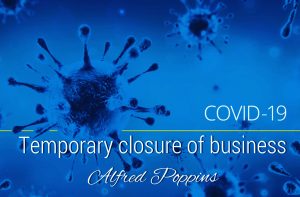 Dear Valued customers
Due to the government announcement and the rapid spread of COVID-19 we have taken the difficult decision to remain closed for the next 3 weeks and protect our customers, family and friends.
As we have a vulnerable member in our household I will not be putting anyone at risk.
Most of our suppliers are also closed for business so certain parts we require are not available do do our job.
We really appreciate your business and hope you understand that we all have to do our part and stay home unless absolutely necessary.
I will be in touch again over the next few weeks after the government have made a decision and that it is safe to return to work. 
If you have any questions then I am available via email or on my mobile – 07871 322780
Stay safe
Wayne, Helen & the rest of the team.
Alfred Poppins Stoves