We recently went to a job in Great Easton for a customer who had purchased a house and wanted a sweep and inspection of the fireplaces in the property. We could see straight away that one of the fireplaces wasn't fixed as it should be and had been spilling into the room for many years causing staining to the wall and ceiling.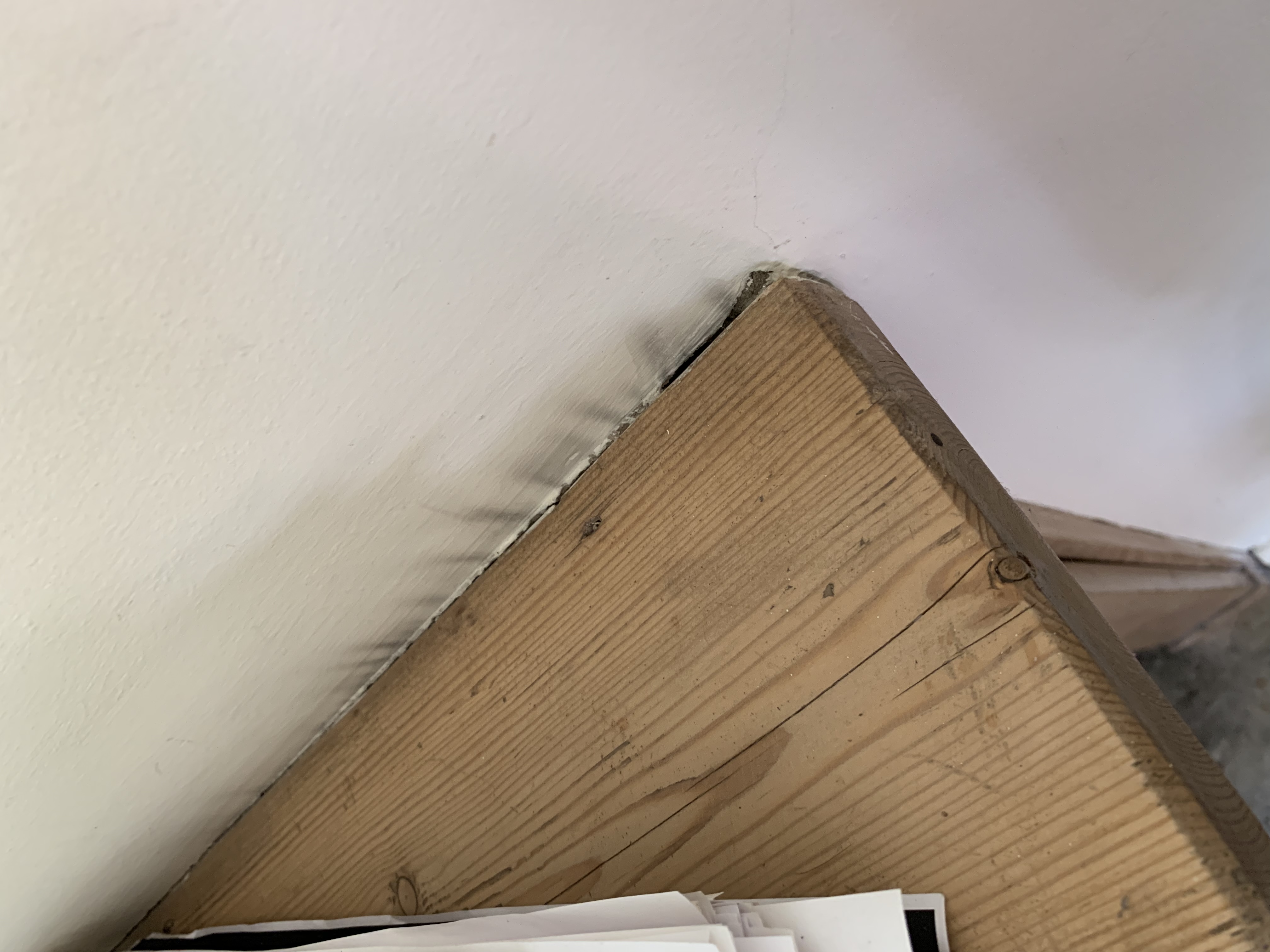 When cleaning the chimney we came across one of the largest nests we have ever cleared it took a few hours but we got there and in total removed 27 bin liner sacks of nest.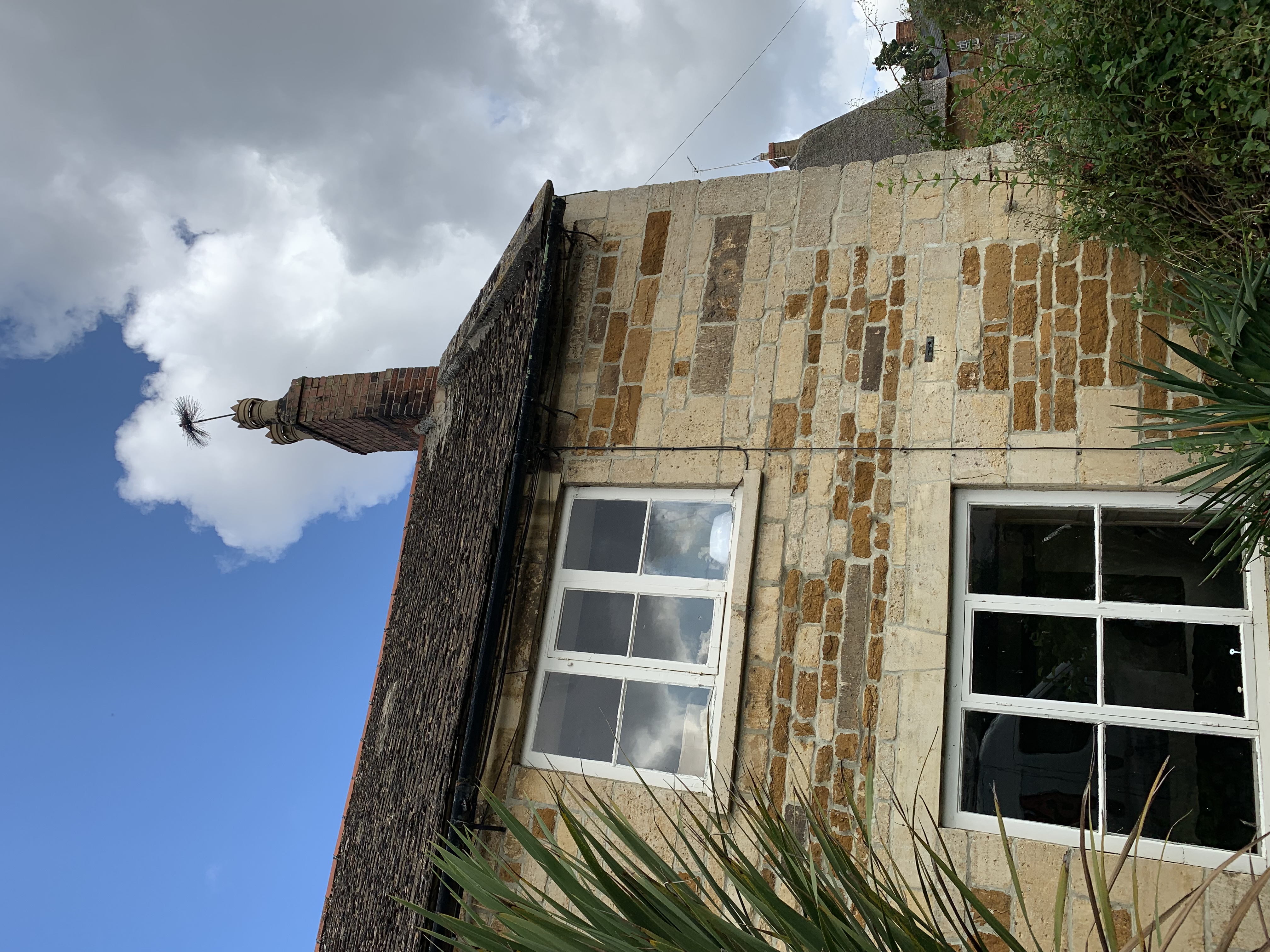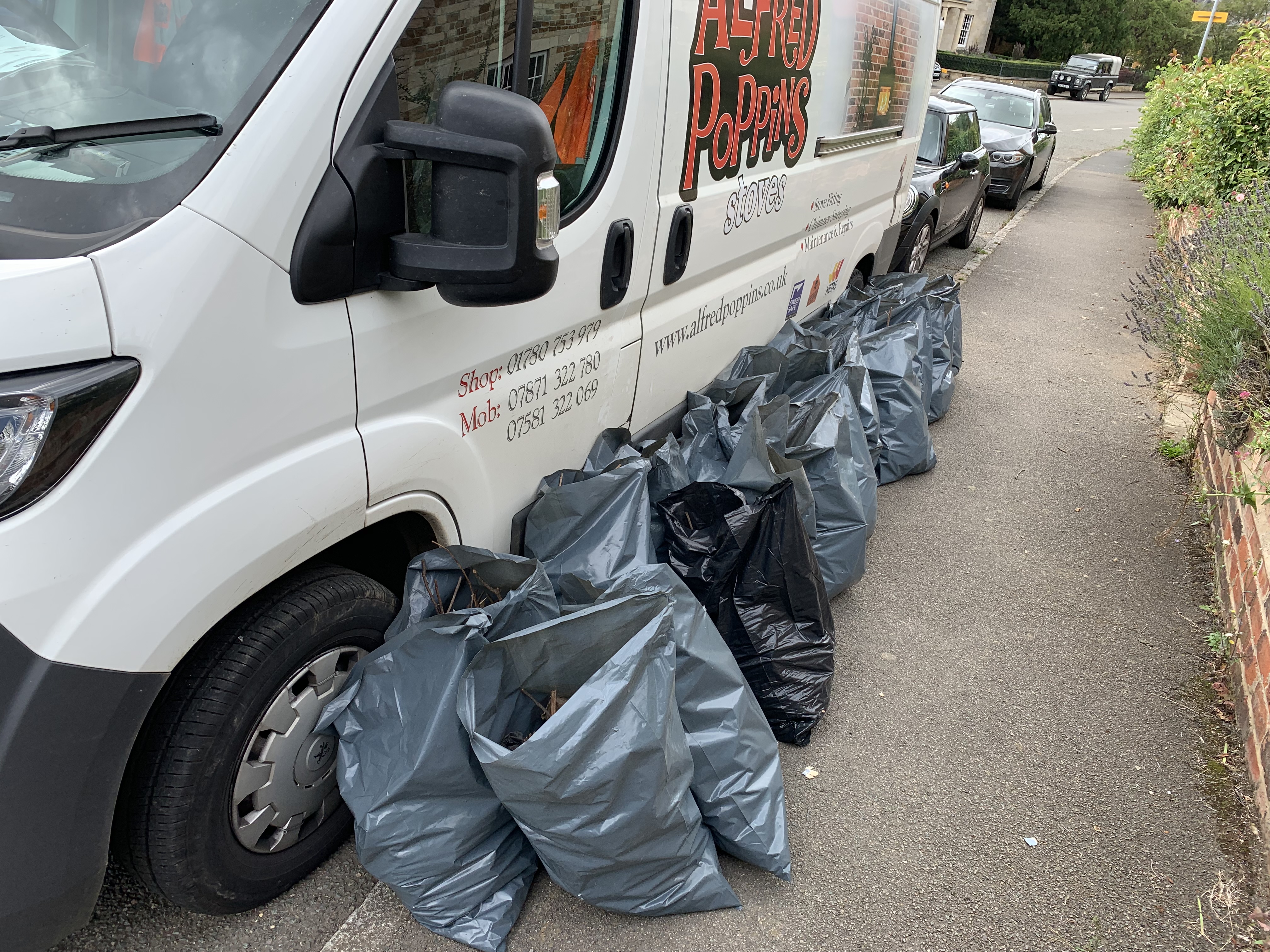 Due to the spillage of the fire and how inefficient it was the customer decided to have the chimney breast opened up and a new stove installed.
We arranged an appointment at our stove showroom in stamford and they chose a Stovax Sheraton 5 wood burning stove. We booked a date for the commencement of works and over the course of 2 days we were able to knock out the fireplace add a supporting lintel, make good the plaster and add a black limestone hearth and a non combustible faux oak beam. We lined the chimney with a high quality stainless steel flexible liner and fittings connecting to the choice of stove.
Today the customer sent over a finished and decorated picture and it looks great!