We can't always reach your chimney with a ladder and sometimes there are other obstacles that interfere with us getting access but we do have great contacts who are always on hand when we need to get to your chimney.
A cherry picker is normally our first option and tends to me much cheaper than scaffolding. The picker we use is able to get into tight spaces and the experienced IPAF operator is a dab hand at getting us up to the chimney.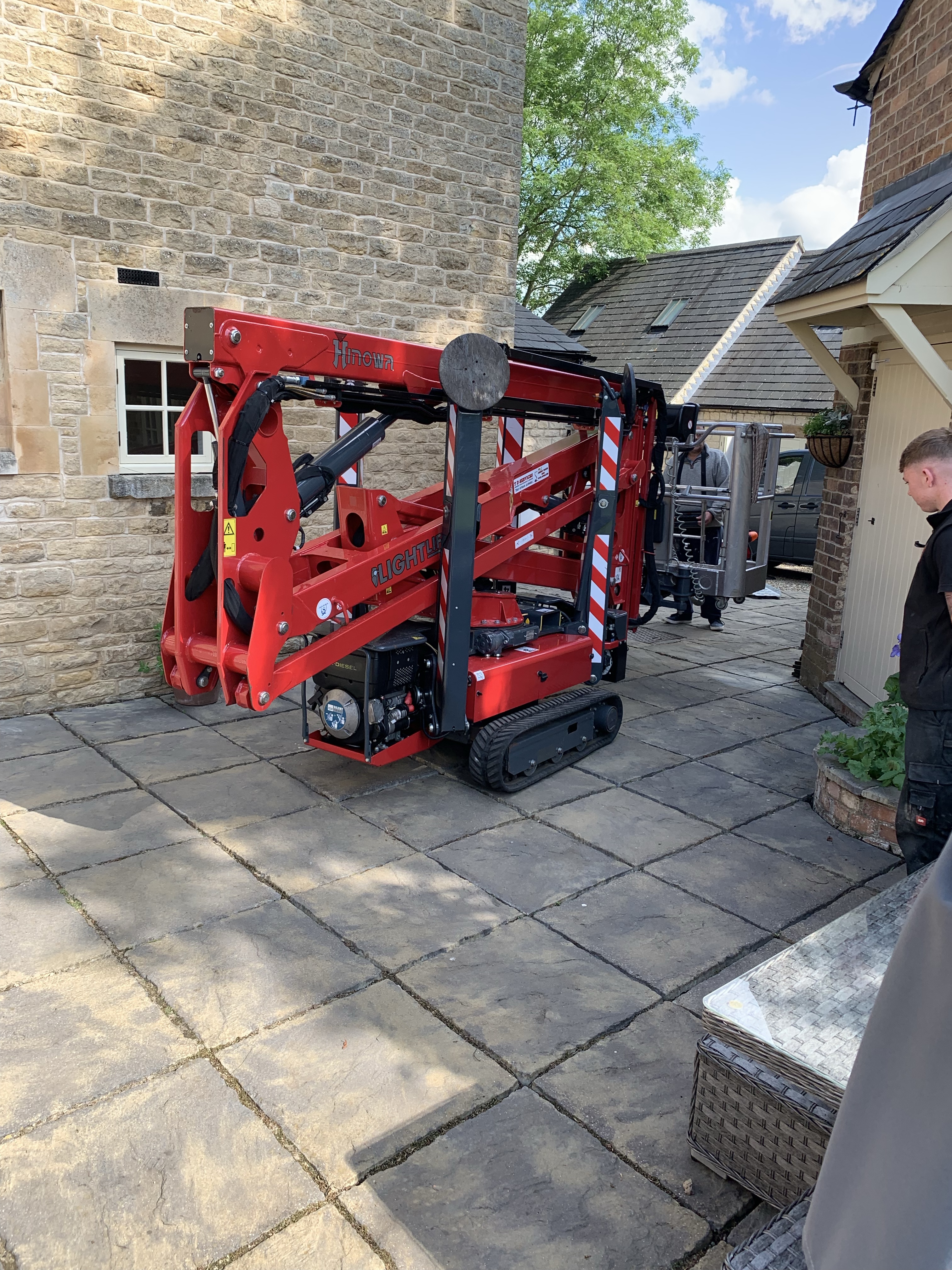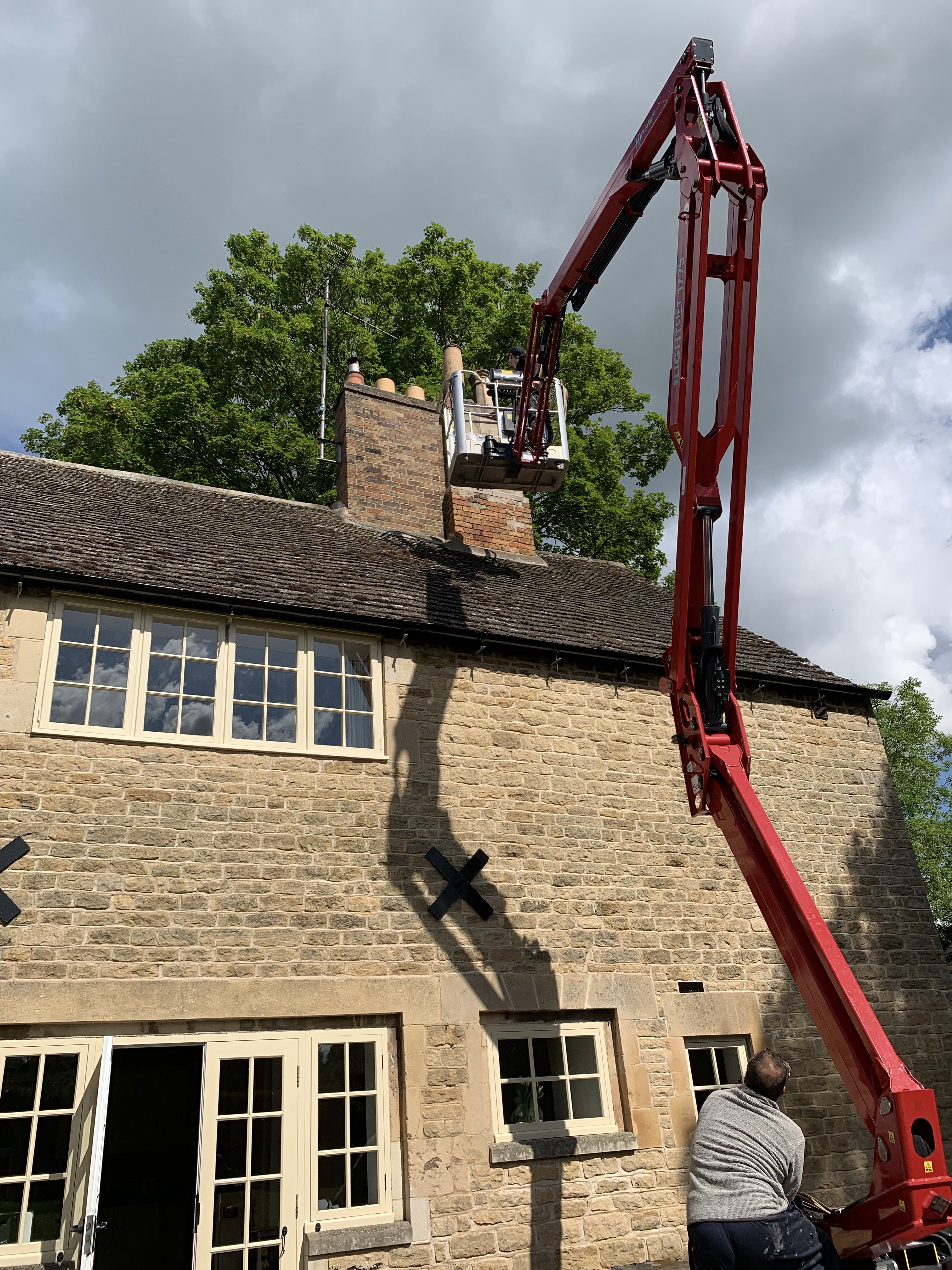 If the cherry picker and ladders wont reach then we tend to go for scaffolding some of the chimney's that we need access to are over 17m in heaight or it is not possible to get the picker onsite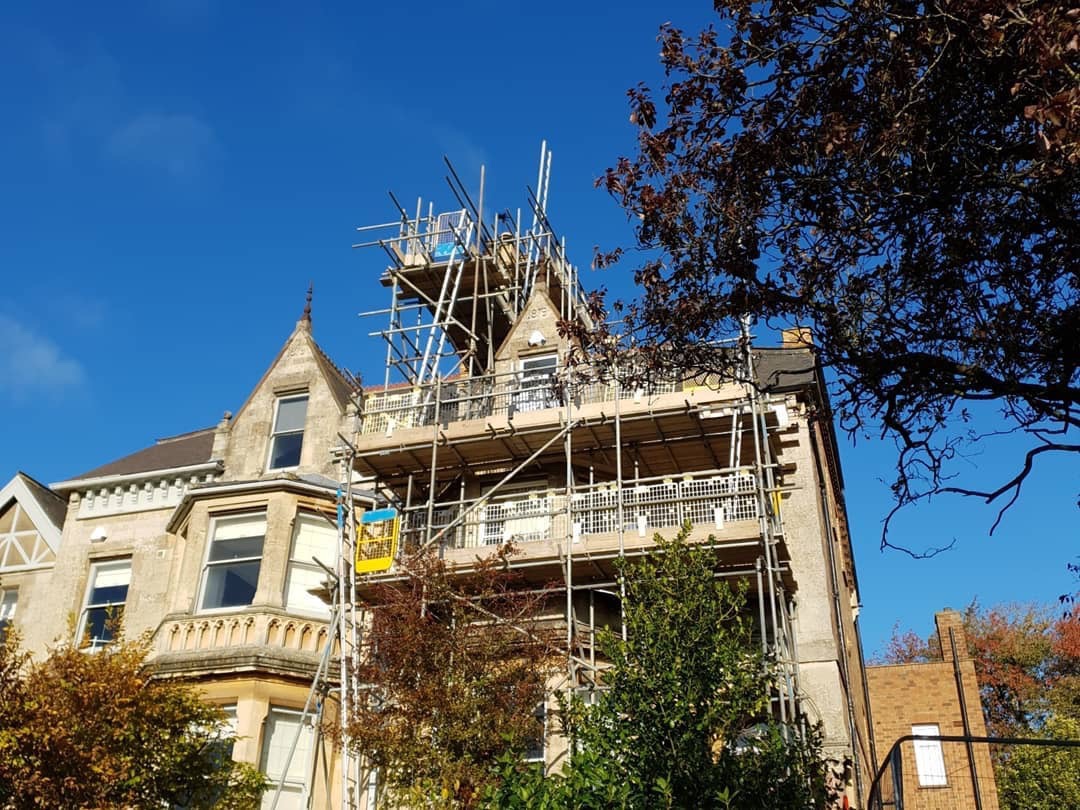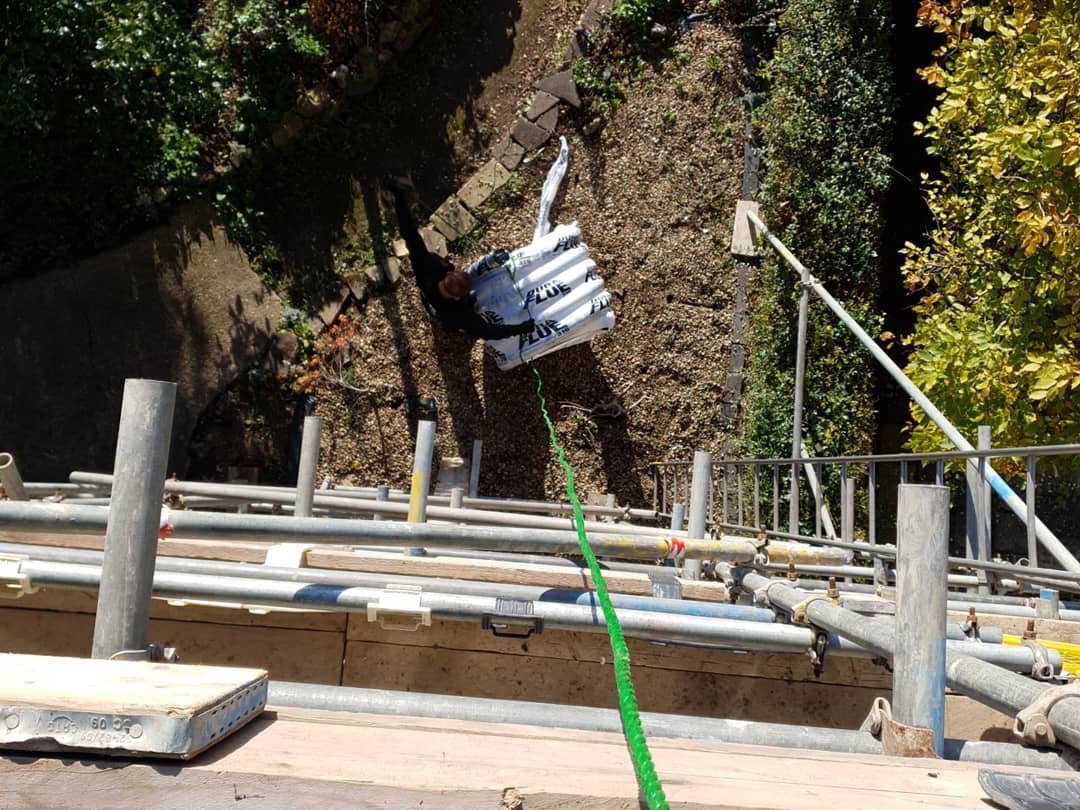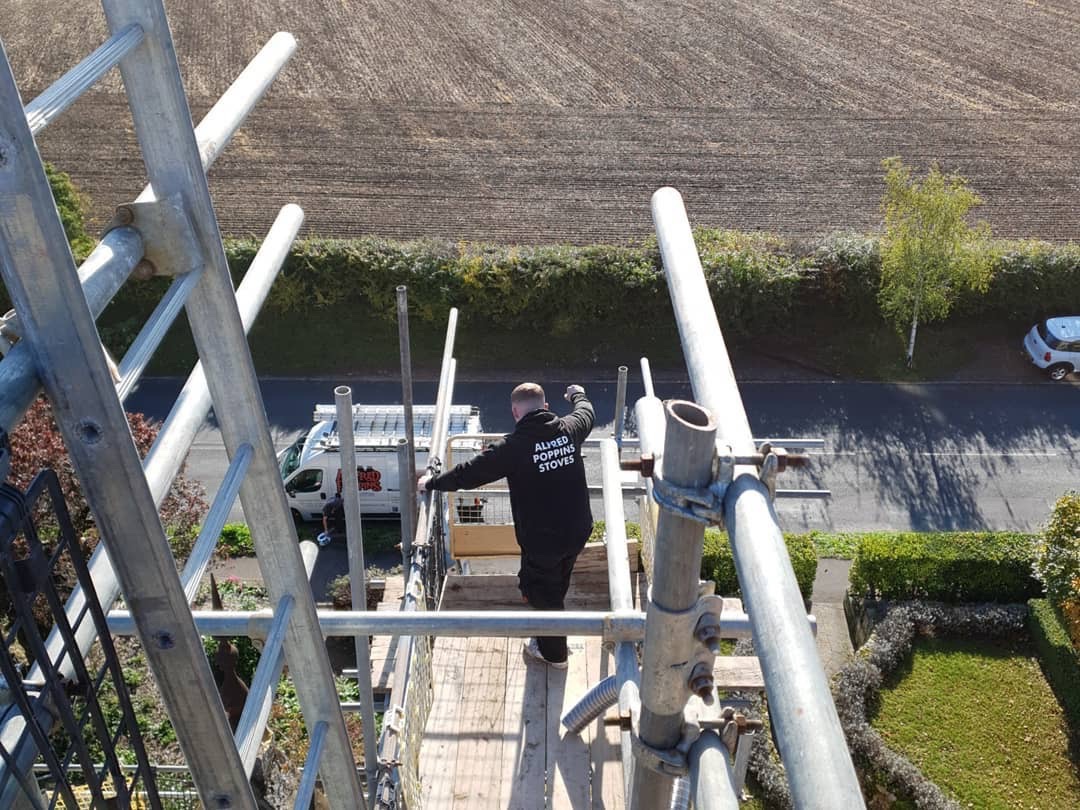 We always try and give the most cost effective and safe way possible for our customers and we do our upmost to protect your house and property.